Borges 3 year old Madeira wines
These 3 year old wines are made by Borges from the Tinta Negra grape and offer an excellent everyday Madeira wine with the dry to be enjoyed as an aperitif and the sweet as a digestif  ……and all points in between. Quality and value in one. Borges is wonderful to visit if you are in Funchal, Madeira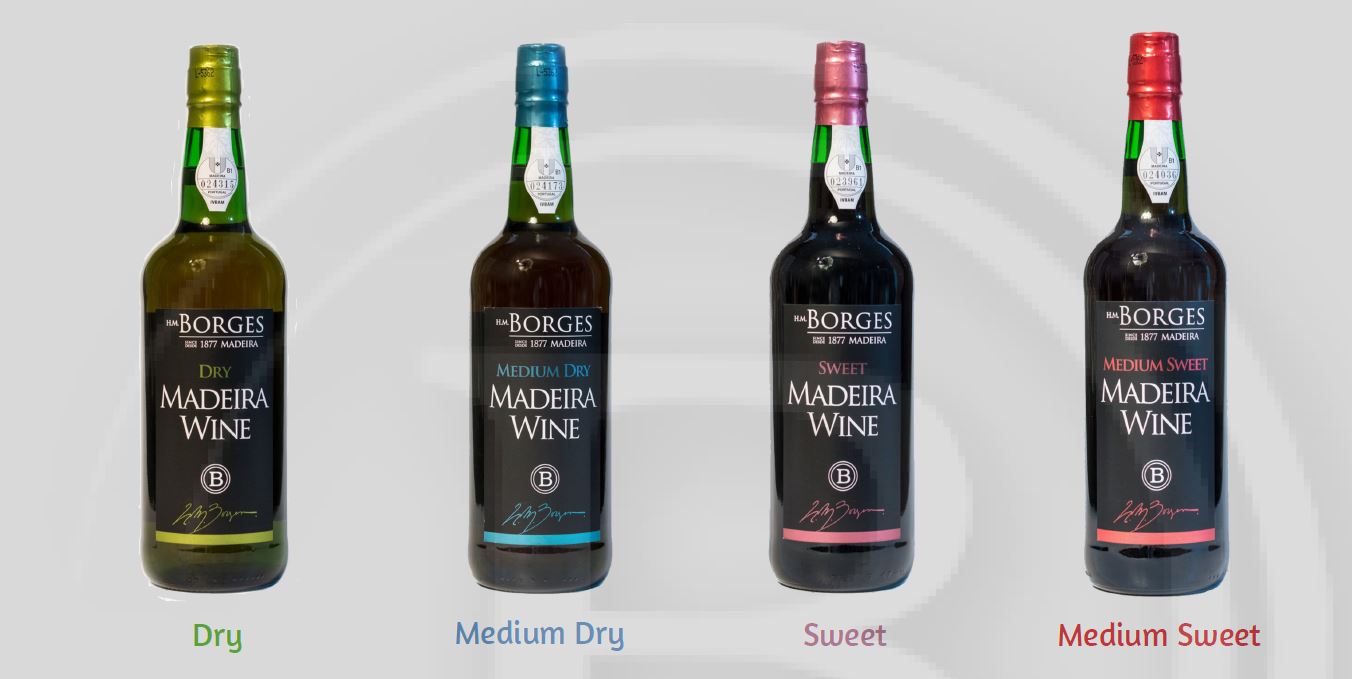 Borges 5 years old Reserve Madeira wines
These 5 year old Borges Madeira wines are made from the Tinta Negra grape and the aging produces a fuller and deeper expression of a Madeira wine offering and enhanced and uplifting wine with some more expressive and rounded flavours of Madeira wine.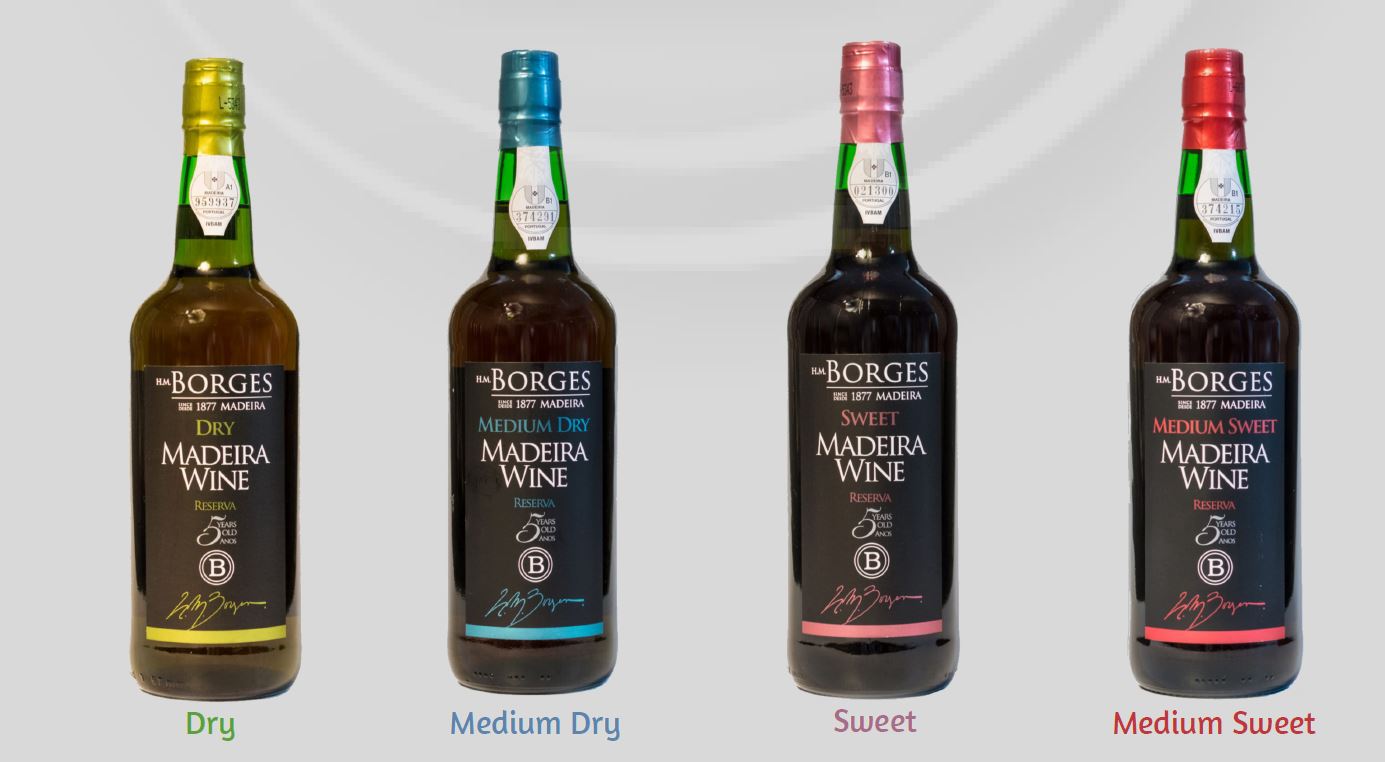 Borges 10 years old Reserve Madeira wines
At 10 years old Borges produces a Sercial ( a wonderful full dry Madeira). A Verdelho ( a smooth and sophisticated medium dry versatile Madeira). Boal perhaps the doyen of a medium rich wine and of course the sweet sophistication of Malmsey or Malvasia as it says on the label…..an award winning wine.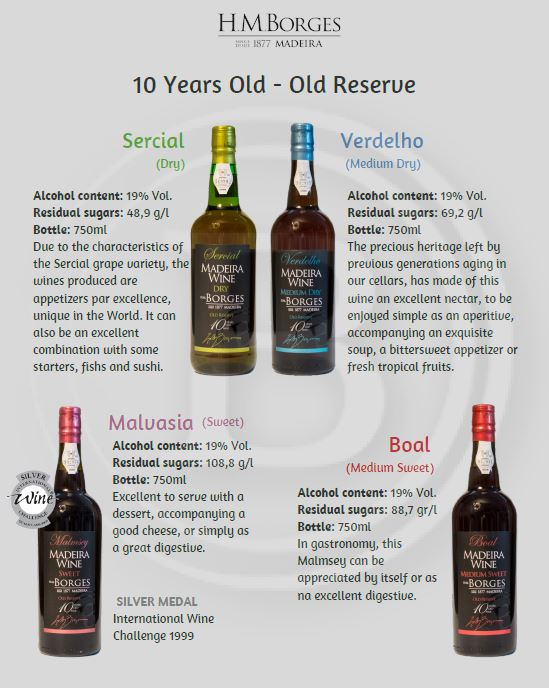 Borges 15 years old Special Reserve Madeira wines
At 15 years old, Borges Madeira wines are showing real class, with the flavours one experiences with a Madeira wine now integrated and offering a level of enhanced elegance with deep notes of dried fruit and nuts. Smooth sophistication.