Matching Madeira wine to fine foods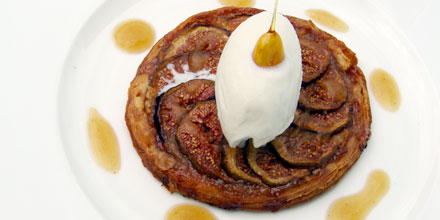 IVBAM the body responsible for Madeira wine asked a number of the islands leading chefs to create (or share) some of their recipes and pair them with the most suitable Madeira wine.
Many of the recipes also involve cooking with Madeira wine and often use local ingredients such as limpets and tuna.
The dishes fall broadly into Soups, Fish and Seafood, Meat dishes including Filet Mignon, Chicken dishes, and lots of chocolate desserts indeed as well as the famous Madeira honey cake.
Each dish offered by Madeira's finest chefs comes with a recommended Madeira wine (not a Madeira table wine), but a Bual, Verdelho, Sercial or Malmsey.
If you are ambitious the recipes can be found following the links to IVBAM. The pictures are copyright of IVBAM and I can offer no guarantees that the dishes are available at any of the listed restaurants.
In addition many of the dishes are made up of many component parts, so the opportunity to see how a leading chef makes Madeira wine flavoured ice cream or a Madeira wine jelly is also very interesting indeed.
So take a look at what dishes the professionals have created to accompany Madeira wines from soups, to fish and seafood, to meat dishes (filet mignon, lamb and chicken), and desserts and honey cake.