Broadbent Madeira wines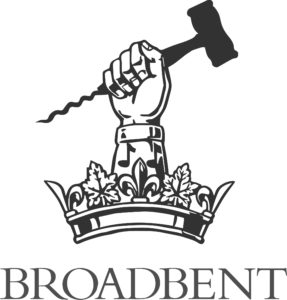 Founded in 1996 Broadbent Madeira wines, and in particular the Broadbent familly have done much to help North Americans (and increasingly the wider world) to discover, or re-discover Madeira wine.
Broadbent have worked with Justino's to produce their own range of excellent Madeira wines that come highly recommended.
I love the logo of crown and corkscrew!
Below is a short listing of their wines and some succinct descriptions of these wines.
Broadbent 10 year old Sercial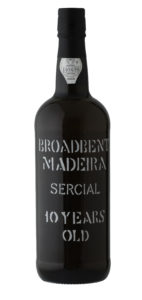 Described by Matthew Broadbent as having a Delicate and complex nose with hints of dried fruits and orange peel. Sercial is at 10 years old an excellent wine to drink.
Broadbent 10 year old Boal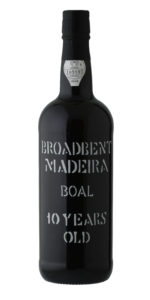 Broadbent's 10 year Boal, offers Walnut, molasses and toffee… a little glimpse of orange flavor, but then shifts back to a nice long walnut finish (Madeira Wine Guide).
Broadbent 10 year old  Malmsey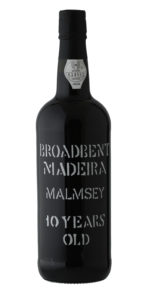 This 10 year old Broadbent Malmsey  is an award winning Madeira wine, awarded 90 points by Robert Parker in their' wine review.
"The nose is light and elegant with hints of toffee, mandarin, and pressed flowers. The palate is smooth and sensual. It is extremely well-balanced with a graceful, spicy, almost peppery finish that demonstrates great persistency. This is an excellent Malmsey wine. —Neil Martin, eRobertParker.com #202, August 2012"
Golden color, proper citrus acidity and the dryness that goes with wood aging. At the end, though, the liquid honey flavors are dominant. —Roger Voss, Wine Enthusiast, December 15, 2008 was another 90 point review for this Malmsey.
Broadbent 10 year old Verdelho
Broadbent's 10 year old Verdelho a wine that Bartholomew Broadbent describes as thus: The nose is very delicate, fruity with a flowery and refreshing bouquet.