Justino's Madeira wines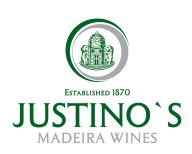 Justino's are based in Canico is between Funchal and the airport, but there wines are freely available across Madeira. Justino holds one of the largest inventories of Madeira wines, going back to the 1930s.
Justino's produces several labels, including the Broadbent range seen in North America and Colombo table wines, which are increasingly appearing in retailers on the island, and as the quality improves I am sure it will feature on wine lists. Justino's does not as yet export Colombo, so buy and try on sight if you are interested in Madeiran table wines.
In my view the white Madeiran table wines are improving in quality faster than the Madeiran red wines. Madeira is more suited to white wines in both temperature and terroir, not being hot enough to produce reds (other than with Tinta Negra) and taste of the terroir too strongly. More experimentation is needed.
Justino's is not an ideal location to visit, and does not appear to promote itself activly for visitors, but there is a tasting room, but do check before setting out. However, their excellent wines are widely available.
Justino have produced a great video on making Madeira wine and is a must watch
A significant amount of the wine is exported as "Cooking Wine", which is with added salt and pepper to modify its taste. This goes towards the culinary delight that is Sauce Madere.
The company has a modern facility producing 1.5 million litres of wine per year which is in Canico. This facility opened in 1995, and was partially funded by EU Structural funds
Justino's younger wines are all made with Tinta Negra, but its 10 year old wines are produced from the 4 mainstream noble grapes, Sercial, Verdelho, Bual and Malvasia – Malmsey. These vintage wines are produced using the Canteiro method of maturation.
Justino's produces wines for a variety of labels, including the Broadbent label, East India label and Colombo table wine.
One to try and buy: A great 10 year old Sercial – the perfect age for a Sercial in my view, but the 10 year Old  Medium Dry Reserve is very good as well. Some excellent vintages still on the books to try as well. 
They have a great video on Youtube you can watch here:
Justino's
Parque Industrial de Cancela,
Canico