Madeira wine bottlers and buying Madeira wines
All of the Madeira wine bottlers have wine lodges of differing sizes, some offering tours and complimentary tastings. Check the web links for each wine lodge for opening hours if you plan to visit a bottler to buy Madeira wines.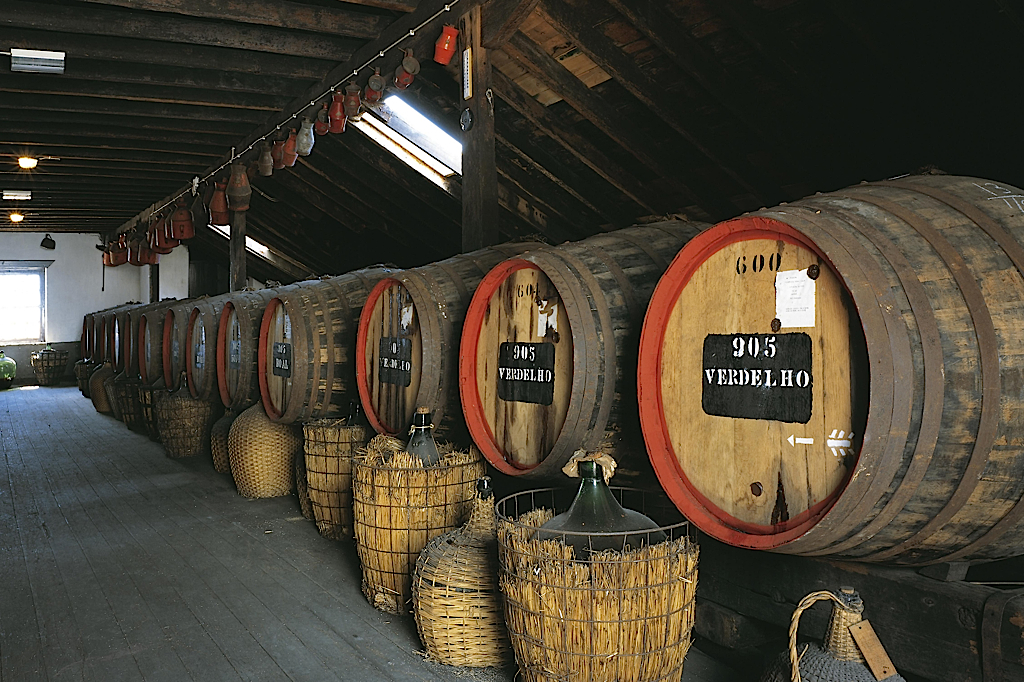 The Blandy's wine lodge in central Funchal is a very impressive location to try Madeira wines with excellent tours and tastings. Here you will find expert advice and a very comprehensive range of Madeira wines and Madeira table wines.
There are also a large number of retailers who sell Madeira wines, but if you are a serious about buying Madeira wine it is best to visit a specialist and benefit from the friendly and informed staff and the tasting they will offer you. A fine example is Perola dos Vinhos in Funchal, near the Salt Cellar restaurant on Rua da Alfandega, Nº 119.
This retailer specialises in Madeira wines from Justino's and Henriques and Henriques, as well as having a good range of Madeira table wines and a wider range of Portuguese table wines.
Both D'Oliveiras and Borges have wine tasting rooms in Funchal that are worth visiting.
There have been many more Madeira wine producers and sadly many no longer exist, or have merged as is the case of the Madeira Wine Company.
Several of the producers still market several different labels as can be seen on this site and in the many shops selling Madeira wines.
The "Try and Buy" are purely subjective and reflect the authors love of Sercial more than anything else. Sercial is the worlds most wonderful aperitif, followed by Terrantez.. As a lover of cheese I am also very partial to a Verdelho or medium dry Madeira wine such as Rainwater, which is a lighter style of Madeira with an interesting historical nomenclature.
Barbeito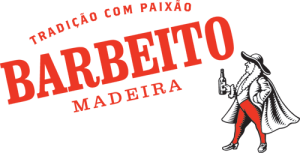 Sadly no longer having a dedicated retail outlet or lodge in Funchal, a visit to Barbeito requires a trip to Camara de Lobos.
While a relative youngster, founded in 1946, Barbeito wines are very highly regarded, especially in Japan, as it has partnership with a major Japanese company Kinoshita which accounts for over 70% of Barbeito's sales.
Barbeito wines are found widely in Madeira and at the airport. Indeed such is the renown of Barbeito that they supply Fortnum and Mason and Berry Bothers and Rudd, the UKs oldest wine merchant.
Barbeito also produces the wonderfully named US Rare Wines Historic series with such wonderfully evocatively named wines as Boston Bual, Charleston Sercial, New York Malmsey and Savannah Verdelho. If you see a New Orleans Medium dry….in this Rare wine series this is a blend of Terrantez and Old Tinta Negra which is quite imaginative and worthy of serious consideration.
Barbeito are regular exhibitors at the wine festival in Funchal usually late August or early September, and I take the opportunity to order a bottle of their excellent 10 year old Sercial – of which is all things wonderful.
It is often possible that organised tours will call at the Barbeito tasting rooms, and if you engage a taxi to tour the western part of Madeira, Camara de Lobos and this winery is en-route.
You can learn more about Barbeito on this site or visit Barbeito's site
One to try and buy: Barbeito 10 year Sercial.
Barbeito
Estrada da Ribeira Garcia
Parque Empresarial de Câmara de Lobo – Lote 8
Câmara de Lobos
Blandy's Wine Lodge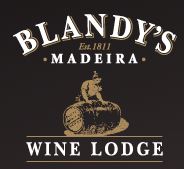 The most prominent and popular of all the wine lodges in Funchal, with its excellent visitor centre in a former monastery offering conducted tours a tasting room and shop.
Here you will find wines from the Madeira Wine Company, that is a long standing amalgamation of the Anglo-Portuguese Madeira wine producers:Blandy's, Cossart Gordon, Leacocks and Miles.
The shop offers a considerable range to choose from, and is a convenient place to order wine from to be collected at the airport if you wish.
Blandy's have 2 smaller lodges at Funchal airport, either side of security.
The tour is excellent, and the tour is complemented and completed with a tasting and the chance to explore an interesting and comprehensive range of Madeira wines from an extensive listing. The shop is friendly with well informed staff, and sells a wide range of Madeira wines and Madeira table wines.
Ones to try and buy (plural): Leacock's Rainwater is a wonderful "everyday" Madeira wine, buy a Colheita for a special year in your life (anniversary or birth year if it has been bottled -Blandy's or Cossart Gordon are both good), an Alvada is an interesting choice and rather nice and do taste the Terrantez – worth every Euro.
Blandy's Wine Lodge
Aveniga Arriaga 28
Funchal
HM Borges

Funchal based long established and highly regarded producer of Madeira wines. It has the distinction of being the first Madeira wine I bought and brought home to the UK in the late 1980's, and I still have the twee wicker covered bottle to this day, sadly it is empty.
Borges wines are widely available, and often bottled under a number of different labels.
The Borges wine lodge is in central Funchal and well worth visiting with its friendly tasting room.
Ones to try and buy: If you see the blue labeled wine below, it is likely quite young (3 or 5 years) but very good as an aperitif. Try the Colheitas as well.
HM Borges
83 Rua 31 de Janeiro
Funchal
J Faria and Filhos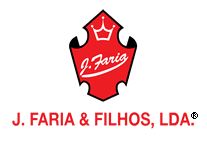 This company produces a wide range of alcoholic and fruit juices from a modern factory facility in Funchal.
While their Madeira wines are seen quite widely in retailers, they appear not to market tastings or tours of their facilities at present.
Ones to try and buy: The 5 year old Medium sweet is great with Cheese, 10 year old is even better – I keep a bottle in the room for a week when in town.
J Faria and filhos
85-87 Travessa do Tanque
Funchal
Henriques and Henriques

Another trip to Camara de Lobos is required to visit this very modern facility of one of the most highly regarded Madeiran wine producers.
Henriques and Henriques produce some exceptionally highly regarded Madeira wine and is widely available across the island and at the airport.
It is often possible that organised tours will call at the Henriques and Henriques tasting rooms, and if you engage a taxi to tour the western part of Madeira, Camara de Lobos and this winery is en-route.
One to try and buy: The dry "Monte Seco" is a wonderful aperitif, and great value too, it is only a 3 year old – unbelievable. Henriques and Henriques make my favourite Malmsey at 10 years old it is exquisite. A 20 year old Terrantez is superlative.
Henriques and Henriques wines are often seen in Waitrose in the UK, but I have only seen the younger wines on the shelves.
Henriques and Henriques
Sitio de Belem,
10 Avenida da Autonomia
Camara de Lobos
Justino's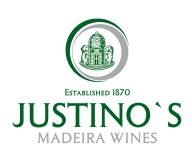 Based in Canico, one of the oldest Madeiran wine producers, now owned by the French group La Martiniquaise, which also owns the Scottish malt whisky brand Glen Moray, once famed for its excellent wine cask finished whiskies, so maybe we will see a Madeira whisky finished Glen Moray?
Canico is between Funchal and the airport, but there wines are freely available across Madeira. Justino holds one of the largest inventories of Madeira wines, going back to the 1930s.
Justino produces several labels, including the Broadbent range seen in North America and Colombo table wines, which are increasingly appearing in retailers on the island, and as the quality improves I am sure it will feature on wine lists. Justino's does not as yet export Colombo, so buy and try on sight if you are interested in Madeiran table wines.
In my view the white Madeiran table wines are improving in quality faster than the Madeiran red wines. Madeira is more suited to white wines in both temperature and terroir, not being hot enough to produce reds (other than with Tinta Negro) and taste of the terroir too strongly. More experimentation is needed.
Justino's is not an ideal location to visit, and does not appear to promote itself activly for visitors, but there is a tasting room, but do check before setting out. However, their excellent wines are widely available.
One to try and buy: A great 10 year old Sercial – the perfect age for a Sercial in my view, but the 10 year Old Medium Dry Reserve is good as well. Some excellent vintages still on the books to try as well.
Justino's
Parque Industrial de Cancela,
Canico
Pereira D'Oliveira

Wines branded as D'Oliveiras  are in my totally unscientific polling of Madeirans over the years are very popular and are therefore could well be ranked as "what the locals drink".
Another long established company with an extensive range and lovely tasting room in central Funchal, and is therefore a must on any wine exploration trip to Madeira. The building is one of the oldest in Funchal, dating back to the 17th Century. D'Oliveira has one of the largest selections of aged Madeiran wines on the island. The lodge is very close to Barros e Sousa….so if you can manage two convivial tastings in one day…….
D'Oliveira wines are widely available across the island, and a good range are presented to tourists returning home at Funchal airport.
Ones to try and buy: Too much choice with a spectacular collection of older vintages, including Terrantez and Bastardo. The 5 year old Medium Dry is particularly good as is the 10 year old Medium Sweet, and makes an excellent pudding wines.
Pereira D'Oliveira
107 Rua dos Ferreiros
Funchal