Sercial Madeira wine grape
This grape is remarkable in its acidity and produces exceptionally dry wines. The vineyards are located  on the south of the island at Jardim da Serra, above Estreito de Câmara de Lobos at altitudes reaching  600m – 700m high and on the north coast around Porto Moniz and Seixal (where its name comes from),  where it is planted a lower altitudes, at 150 – 200 metres.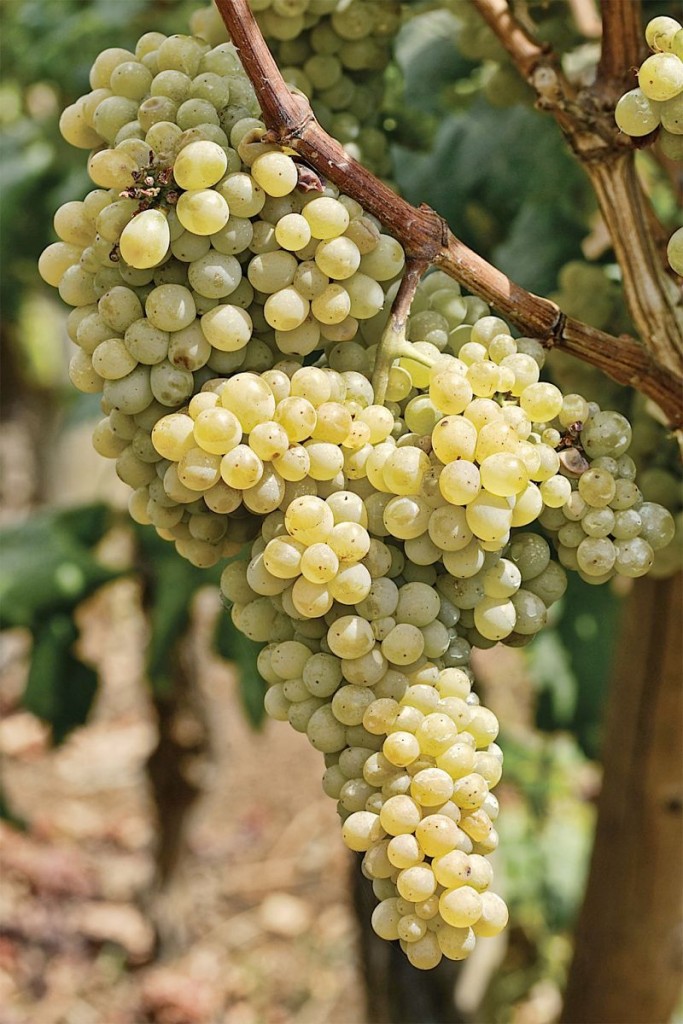 Sercial can be clearly seen clinging to the hills on the north coast, often being protected, but I believe the  salty atmosphere contributes to its wonderful taste.  It has a very late maturation, being normally the last grape variety to be picked. Sercial wines are dry, pale, light bodied and extremely fresh and quite un-edible as a grape.
This is a delicate fresh wine that makes an excellent aperitif, and at 18 or 19% ABV is best served in smaller glasses.
Sercial is the driest style of Madeira wine, and is pale in colour, and quite lightly perfumed. The wine  matures into a wonderfully mellow but dry wine (and not as crisp and salty as Manzanilla sherry).
Instead  Sercial is smooth with subtle flavours of nuts, especially hazel nuts and almonds, the wine has very  gentle overtones of wood and a delicate touch of crisp apples. 
Image courtesy of Blandy,s (Madeira Wine Company)
You can read more about Sercial, its taste and what to eat with this wine here.
My thanks to Blandy's for these succinct descriptions which I have embellished.