Verdelho Table wines from Barbeito
Barbeito have been busy producing a series of Verdelho table wines with a touch of Sercial for good measure.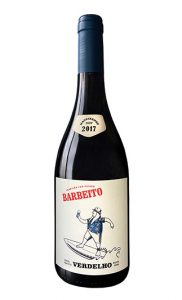 There are three in the series to date, two dating from 2017 and one from 2018. These wines are DOP Madeirense and are produced in very small volumes in quite traditional ways using the "lagar" method which includes foot treading.
The technical notes from the 2017 Verdelho speak of  an "Aroma of subtropical fruits, apricot, pear, orange blossom and a subtle toast. Elegant mineral citric palate evolving to a creamy flavour of aroma fruit. Nice crispy acidity in a dry lingering finish. "
This wine will be excellent with seafood (limpets) and will make a great aperitif.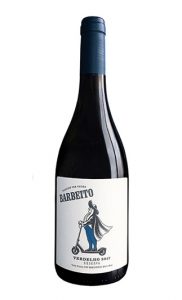 The 2017 reserva was bottled in May 2019 with only 375 bottles made. Barbeito's tasing notes describe this wine as "Straw color. Delicate fresh nose with fine toast nuances. Evidence of lime, pistachio, pineapple, laurel and a hint of balsamic. Pronounced character, dried elegance yet balanced. Mineral touch and saline notes in a fresh lingering finish."
Again ideally suited to fish and seafood for which the island of Madeira is incomparable in my opinion.
I just love the labels on these wines and I am so excited to see Verdelho breaking through and I predict wines like these will put Madeira table wines on the world stage.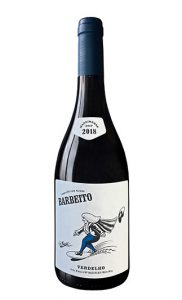 The final member of the trio to date (and I do hope more will come) is the 2018 bottling of Verdelho. The Verdelho was foot trodden.Fifty percent of the wine was aged in wood. The good news is that 3082 bottles were produced.
This wine is described by Barbeito as "Citrus in colour. Fresh nose somehow contained in the fruit. Fine toasted nuance on a citric background with pear and melon. Light structure palate, herbaceous with citrus touch. Minerality in a slight salty finish."
It comes highly recommend to accompany limpets (Lapas) on a Madeiran restaurant  fish menu.