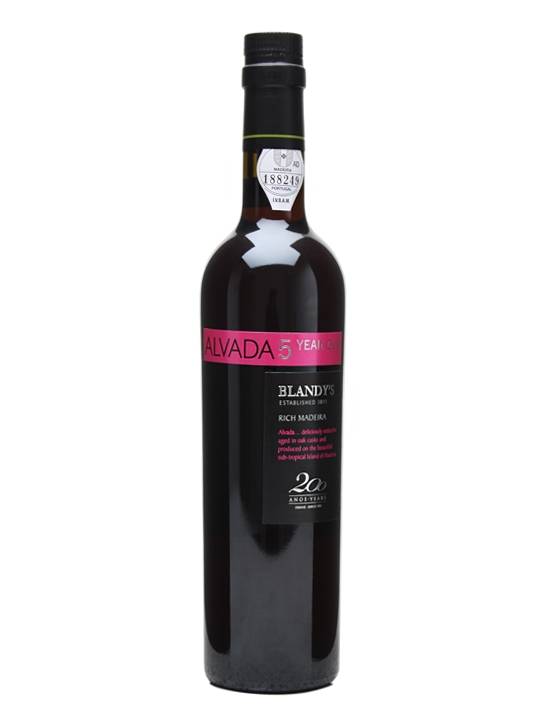 Blandy's Alvada is an interesting Madeira wine in that it is a blend of Bual (medium sweet) and Malmsey, (sweet) Madeiras'.
The blending is very effective as it produces a wine that is greater than the sum of its parts at 5 years old.
In my view, given its youth some light chilling is acceptable for this wine and as it warms up gently in the hand the fruity and sweet scented notes emerge on the nose and palate.
The overall taste is smooth and elegant and this is a very enjoyable and an easy drinking wine indeed. This style of Madeira can be enjoyed on its own or with blue cheeses (or other strong cheese) and fruits i would suggest particularly strawberries or raspberries or a fruit cocktail.