If you have ever wondered which Madeira wine is best to accompany the popular Madeira honey cake, here is some advice.
Madeira honey cake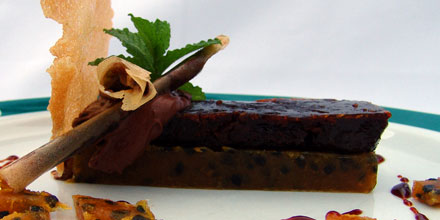 Well in this combination Boal is chosen to accompany caramelized honey cake.
Honey cake is found widely in Madeira and is the real Madeira cake, and nothing like the UK Madeira cake. This is a rich, sweet and dense cake.
Passion fruit is wonderful in Madeira and grown widely on the island.
You can read this recipe at the IVBAM listing.
Madeira honey cake with apple compote and Malmsey sorbet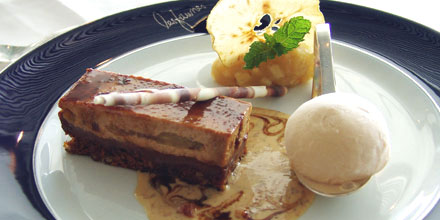 Malmsey sorbet….wonderful and does it get any better than this?
You can read this recipe at the IVBAM listing
So, there you have it, the recipes to create Madeira's wonderful honey cake does not look that easy, my advice: choose a quality cake and a bottle of Malmsey or Boal to go with it and spend your time enjoying the taste, which Madeira wine? Well the choice is yours.
But, if you have any spare wine and time try making the Malmsey sorbet.