These Madeiran table wines are from grapes produced and vinified on the island of Madeira but are not fortified in the more well known way.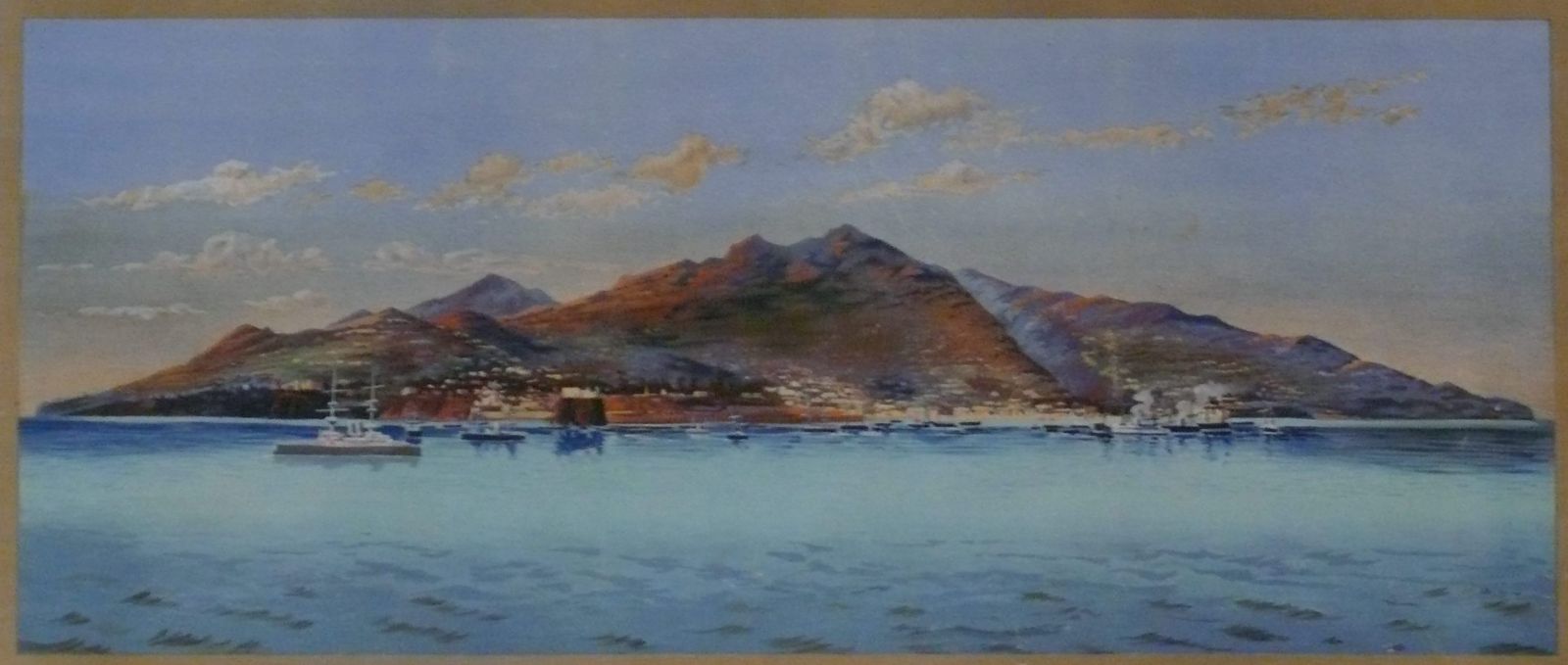 There are two legal categories of table wines, classified by the EU produced on Madeira and their logos appear on the bottles of table wines:
Firstly:  DOP – Protected Domination of Origin and referred to as Madeiranses on bottle labels.
Secondly: IGP – Protected Geographical Indication referred to as Terras Madeiranses.
The denominations are awarded by the Instituito do vinho ,do bordado e do aretesanto da Madeira (IVBAM) This is the institute responsible for the quality  management of Madeiran wine and Embroidery and handicraft industries.
Presently IVBAM licences the following grapes to be used in the production of table wines in Madeira:
CASTAS BRANCAS (Whites): Verdelho, Arnsburger, Terrantez, Sauvignon Blanc, Malvasia Cândida, Chardonnay,l Tália, Sercial, Chenin Blanc, Alvarinho Lilaz, Malvasia Bianca, Rio Grande, Malvasia Cândida Branca, Malvasia Fina, Malvasia Branca de S. Jorge e Carão de Moça
CASTAS TINTAS (Reds): Tinta Negra, Maria Feld, Malvasia Roxa, Merlot, Bastardo, Cabernet Sauvignon, Deliciosa, Complexa, Touriga Nacional, Touriga Franca, Tinta Barroca, Aragonez e Syrah.
A new generation
However, we are now seeing many more options emerge, with investments in modern wineries in Madeira, we are seeing the emergence of some potentially excellent table wines, which certainly will accompany many Madeiran dishes.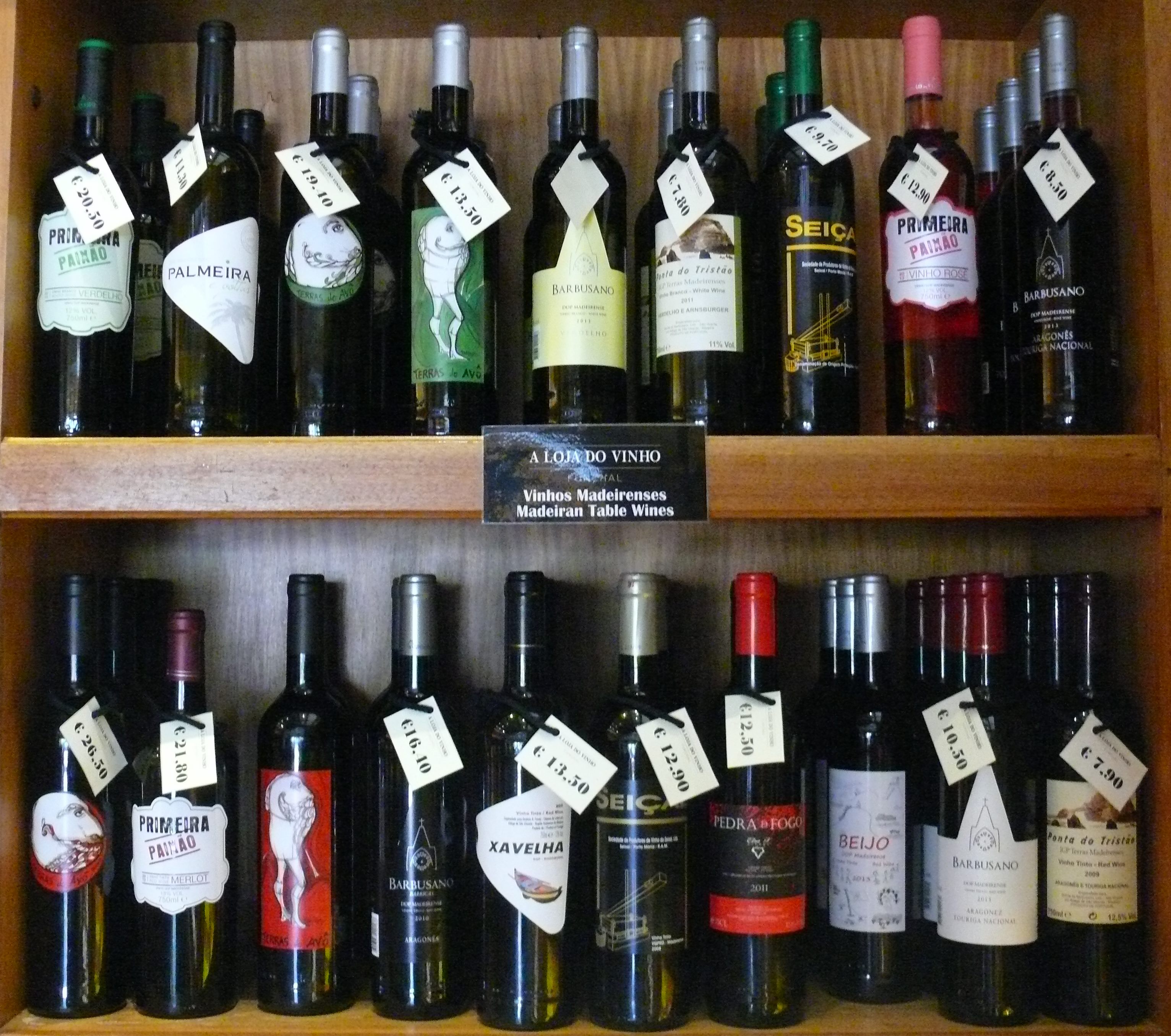 Small volumes
There are now more than 12 producers producing table wines on Madeira. This includes two producers of traditional fortified Madeira wines, who operate their own facilities. The remaining 10 producers use shared facilities to produce the wines.
This winery in Sao Vicente opened 1999, but production volumes are still quite modest with volumes of IGP Terras Madeirenses falling, and in 2009 only 22,000 litres were produced in 2005 this stood at 65,000 litres. Likewise DOP Madeirense wine production declined from 163,000 litres in 2005 to 125,000 in 2009. To put this in context almost 3.8 million litres of Madeira wine was produced in 2009, principally it has to be said from Tinta Negra a very productive red grape that produces fortified Madeira wine in several styles.
Presently there are about 24 varieties of Red, White and Rose wines on the market.This number is growing and producers may well come and go. Production has varied year by year and is settling as supply meets demand.
These wines are in many ways artisan wines and produced in quite small volumes and do vary year by year, which adds to the fun and excitement in keeping up with the latest developments.
Retailers are stocking a reasonable range of table wines, and the availability of Madeiran table wines in restaurants is growing.
This is a list of  table wines produced in Madeira:  Atlantis, Cabeço da Queimada, Casa da Vinha, Colombo, Enxurros,  Palmeira e Voltas, Pedra de Fogo, Ponta do Tristoa, Quinta do Moledo, Quinta do Ribiera, Reis da Cunha, Seiçal, Terras do Avo, Torcaz, Xavelha
Atlantis…..the pioneer 
For many years TABLE WINES produced in Madeira have been relatively rare, Atlantis from Blandy's has been on the market for 20 years, ploughing a lonely furrow, and is a crisp tart Rose wine.  Atlantis Rose wine made from Tinta Negra and a white table wine from the Verdelho grape.
Barbusano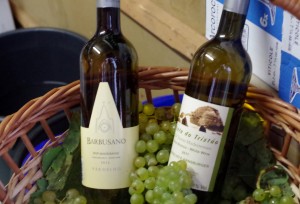 Barbusano Madeiran Red, Rose and White DOP Madeirense Table Wines These DOP Table wines are produced by  Quinta do Barbusano, Lda in São Vicente. These wines are improving rapidly in quality and popularity.
Cabeço da Queimada
Cabeço da Queimada
 is a  Red IGP Terras Madeiranses table wine, A 11.5% vinho tinto (red wine)  with an attractive label produced by Luis Ferreira from Touriga Nacional, Cabernet Sauvignon and Tinta Barroca grapes.
Casa da Vinha
This wine Casa da Vinha is produced by Florinda Augusta Poças Gomes de Araújo
Made principally from Verdelho grapes grown in the north of the island and also  around Camero de Lobos.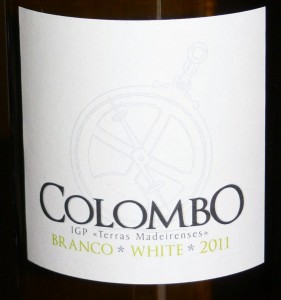 The Colombo range of wines from Justino, a well respected Madeira wine producer are good quality wines but no mention of these wines on their website!
The range is a Red, Rose and a White wine and are increasingly available in many supermarkets, but less so in restaurants.
The white is a blend of Vedelho and Amsburger grapes, grown on the north coast of the island, producing a fresh delicate drinking wine, ideally suited as an aperitif or an accompaniment to fish….the Madeira delicacy Espada of course.
This 11.5% ABV wine offers a really enchanting accompaniment to Espada served with fried banana. The wine is delicate, not too dry or astringent, with melon and the lightest touch of pineapple.
In 2015 Colombo has 2 new stylish offerings a single grape bottling of Verdelho and a single grape bottling of Arnsburger. The Verdelho is excellent, but is available in a limited number of "numbered" bottles.
Colombo Red        
The Red of the Colombo range is produced from grape varieties grown on the island, but no details are provided on the label as to which. The red is robust and a little astringent, not a mellow wine.
The wine tastes of the terroir more than the grape.
It is pleasing to see that these wines provenance is accredited by the Madeira Institute (Instituito do vinho ,do bordado e do aretesanto da Madeira (IVBAM).
These wines are given the attractive sobriquet of IGP Terras Madeirenses.
Enxurros
Another label to look for is Enxurros,
Produced by Ricardo França  of  Sociedade Unipessoal Lda, and this label is now discontinued.
The Enxurros red was produced from a blend of Tinta Negra, Merlot and Cabernet Sauvignon grown on the north of the island near Ponta Delgada and Boaventura near São Vicente.
Palmeira e Voltas
Palmeira e Voltas
Madeiran table wine is produced by Octávio Ascenção Ferraz. This grower/bottler also produces the red wine brand Xavelha.
Pedra de Fogo
Pedra de Fogo  wine is produced by Elsa Maria da Silva Ferreira as with many of the small volume producers the wine is made at Parque Agrícola do Caniçal a shared facility for wine production.
Ponta do Tristão
Ponta do Tristão white wine is now making an appearance on a number of restaurant wine lists including one of the leading establishments Armazem Do Sal  the Salt cellar which now offers Ponta do Tristão.
Quinta do Moledo
Another interesting purely verdelho white table wine is Quinta do Moledo, made with the verdelho grapes grown in a very specific location on the Island – Arco de S.Jorge.
The Quinta de Moledo is grown in Arco de S. Jorge and Ribeira de S. Jorge and is highly regarded and only marketed under this label in good years.
This wine is awarded a DOP Madeirenses from the Instituito do vinho ,do bordado e do aretesanto da Madeira (IVBAM)  and the single vintage Colheita of 2010…..it is in quite limited supply.
This is smooth wine, a DOP, using a grape that is traditional to Madeira and all the better for it.
Reis da Cunha
Reis da Cunha  is a white is produced by Vinhos Madeira Sociedade. Unipessoal. Lda being first produced in 2004/5
Seixal.
The wine Seixal is produced by the  Sociedade de Produtores de Vinho do Seixal Lda, which represents a number of growers in the north of the island around the hamlet of Seixal on the rugged coast between Porto Moniz and Sao Vicente.
Terras do Avô Torcaz
Terras do Avô (white) Madeiran table wine is made from Verdelho and Arnsburger in a 95% – 5% ratio. There is also a red variety produced by Duarte Caldeira & Filhos.
Torcaz 
Torcaz red Madeiran table wine is made from Touriga Nacional and Merlot, in a 75% 25% ratio. The white or  branco Torcaz Madeiran table wine is made from Verdelho and Arnsburger.
Xavelha
Xavelha is Produced by Octávio Ascenção Ferraz who also produces the highly rated Palmeira e Voltas Madeiran table wine. A red from the hotter southern part of Madeira is to be welcomed. The wine is a little softer than some of its compatriots.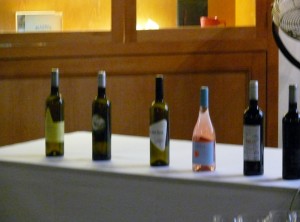 Here is a list of Madeiran table wines Atlantis, Barbusano,  Cabeço da Queimada, Casa da Vinha, Colombo, Enxurros,  Palmeira e Voltas, Pedra de Fogo, Ponta do Tristoa, Quinta do Moledo, Quinta do Ribiera, Reis da Cunha, Seiçal, Terras do Avo,  Torcaz, Xavelha
Learn more about Madeira wines
For an excellent and wonderfully illustrated read about Madeira and its wine industry Trevor Elliott's The Wines of Madeira is highly recommended.    ISBN 978 0 9566413 0 4