The editor David Patterson has long been interested in Madeira and its wonderful wines since first visiting the island in 1990.
David visits the island most years, indeed often twice a year or more with his wife and sometimes with family or friends.
He is usually at the Wine Festival most years photographing the stalls and trying the wines.
David is interested in the contemporary wines of Madeira and particularly in the wines now being produced on the island rather than the aged and historical bottles of Madeira that command huge prices at auctions.
David is keen to bring Madeira wine to the attention of wine drinkers across the world not least for its quality and uniqueness but also to help ensure Madeira wine continues to thrive and grow in popularity as it so deserves.
Madeira wine offers great depth and complexity of taste across its styles from dry to sweet and can be enjoyed as an aperitif (Sercial) an accompaniment to many foodstuffs (Bual, Terrantez and Verdelho) and as a luxurious indulgence (Malmsey).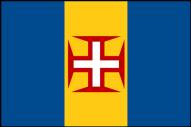 David attempts to keep up with the evolving and changing table wine producers on Madeira who are producing an ever more interesting range of wines. The best way to keep up with the table wines produced is to visit the annual wine festival.
If you are unable to make the wine festival there are several wine producers in Funchal you can visit where you will be made very welcome indeed including HM Borges which is the only wine lodge in Funchal where you can see the whole process of Madeira wine production, Blandy's Wine Lodge with its impressive atmospheric buildings and D'Oliveira with its lively tasting room.
David spent 20 years in the wines and spirits trade but now works in the world of learning technologies and this site is his hobby.
These are the producers of Madeira wines on the island at present, but the plethora of labels and brands available tells you that there were once a lot more. Barbeito,  Blandy's, Borges, D'Oliveira, Faria, Henriques and Henriques and Justino's