HM Borges wine lodge is well worth visiting in Funchal and is a friendly place to try and buy Madeira wine.
In addition there is some beautiful artwork on the walls and exhibitions of this company's provenance in the world of Madeira wines. I love the old labels from Borges, the first ever wine I bought in Madeira in 1989 was a Borges wine.
Rua 31 de Janeiro Nº 83,9050-401 Funchal
+351 291 223 247
open on all working days (Monday – Friday) from 9:00am-12:00pm and 2:00pm to 5:30pm.
The distinctive building is a short walk from central Funchal and easily found.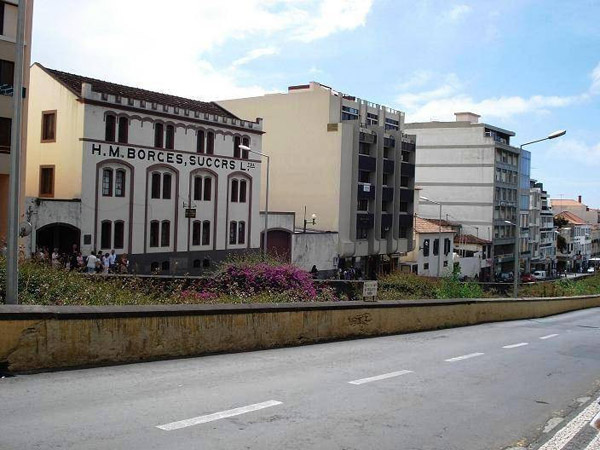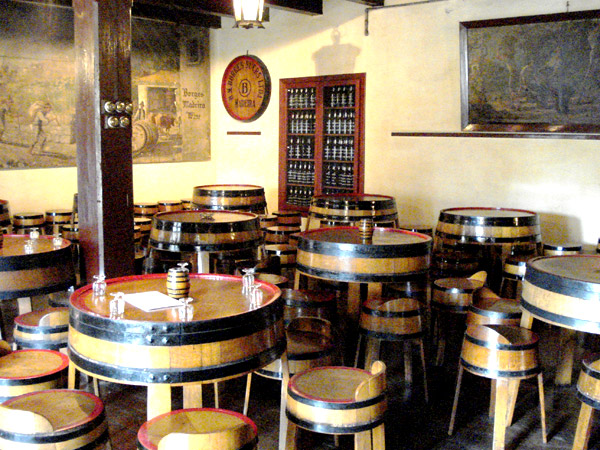 And above a range of wines gently mature.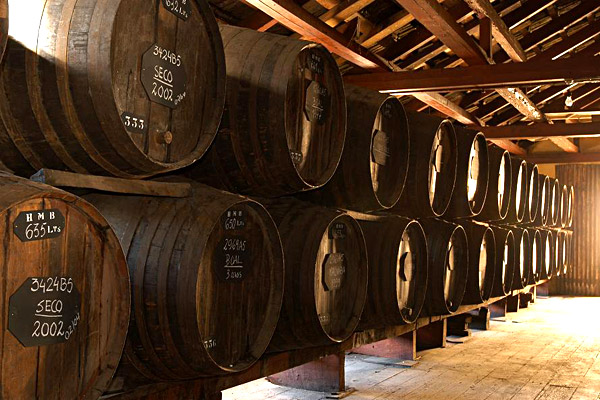 Seco and Boal barrels maturing canteiro style at HM Borges