Madeira wine finished Whisky
Madeira wine and Whisky
So you have finished your meal and after dessert what better than a whisky "nightcap"…..well a whisky that has been aged in Madeira casks is the most superlative whisky imaginable and the Scotch, Irish and Welsh whisky producers all agree as they all offer a wonderful whisky that has been aged in a cask that has been used for maturing Madeira wine.
The Madeira finish certainly does impart a new lexicon of flavours to one of the worlds most popular spirits. Madeira finishing takes the whisky beyond the regular Bourbon barrel vanilla flavours or the raisin and richness imparted by Sherry barrels, with Madeira adding subtle fruity notes, honey overtones and chocolate, caramel and cinnamon.
Madeira wine casks are highly sought after by whisky distillers in Scotland, Ireland and Wales.
Madeira cask finished Scotch Whisky.
Scotch Malt Whisky is aged in wooden barrels, the majority in barrels used for Bourbon in the USA and in Sherry barrels from Spain.
Differing distilleries have different wood policies for maturing their whisky, and in the 1990's Glenmorangie released a range of wood finished whiskies, where Whisky was racked into barrels that had previously contained Sherry, Port or Madeira wines, and the new innovation of Wine finishes was launched.
Prior to this development Glenmorangie was aged principally in Bourbon wood.
These wood finishes proved hugely popular, and Madeira wine finished whiskies were born.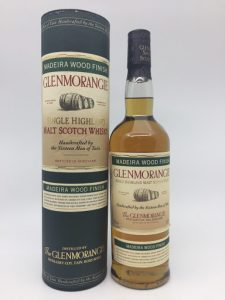 Glenmorangie Madeira Wood Finish Malt Whisky 
Colour: Bright amber, with a slight orange tinge.
Nose: This is a complex aroma – fresh, but slightly linty; sweet, but with a burnt tangy trace – literally "madeirised"; a trace of wood shavings.
With a drop of water, fresh black pepper emerges and a strong trace of humbugs (more than just "toffee" and "mint", but having those characteristics). Some citrus orange in particular, perhaps peaches and again the intriguing burnt characteristic, with some indefinable winey undertones. After a while in an open glass, deeper fruit and spice notes emerge, like Christmas cake.
Taste: The flavour is "cool" to the palate, but spicy on the tongue; fresh and citrus; sweet as it passes, but with a firm dry finish. The winey flavours are slight and unidentifiable; not as sweet as sherry and with a tangy characteristic. Unless told, we doubt whether anyone would identify Madeira, but once told, the puzzle is solved.
Finish: Sweet as it passes, but with a firm, dry finish.
There are now numerous wine finishes on the market from a range of distilleries, though Glenmorangie no longer regulalry markets a Madeira wine finish which is a shame as it was excellent. However a limited edition Glemnorangie Bacalta was launched.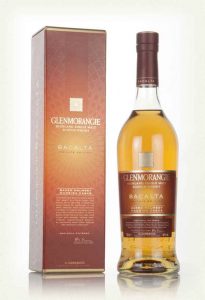 Glemnorangie Bacalta
Glenmorangie describes Bacalta as follows:
Nose: Succulent apricots ripened in Madeira's island sun emerge from fragrant, honeyed aromas. A curiously flinty note gives way to beguiling hints of white chocolate.
Palate: Complex layers of honeycomb follow an initial burst of mint toffee. Almonds come forth to mingle with dates, caramelised oranges and more apricots.
Finish: Creamy fudge emerges in the long, syrupy aftertaste, alongside caramelised citrus and pears. All are played out against an intriguing mentholic backdrop…
Bacalta is the first expression from the distillery which has been finished in sun-baked Malmsey Madeira casks. Dr. Bill Lumsden had bespoke American oak casks made and heavily toasted, then seasoned with Malmsey wine and left to bake in the heat of Madeira's sun. The casks were emptied and shipped to Scotland to finish the Glenmorangie whisky, which had been matured in ex-bourbon barrels.
Thanks to the master of malt for the details.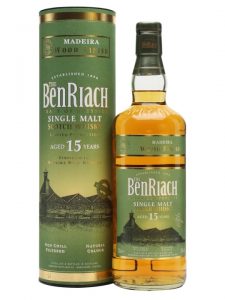 BenRiach
BenRiach followed the trend and marketed 3 styles of Madeira wood finished whiskies, a 13 year old, a sublime 15 year old and a more challenging Madeira aged whisky: Maderensis Fumosus' (Latin for 'smoky Madeira') is a heavily peated BenRiach, aged 13 years old, originally matured in American oak, then finished in Madeira wine barrels.
This maturation is credited with giving the whisky some very interesting additional flavours including peaches, watermelon as well as vanilla spices and honey notes.
BenRiach Madeira 13 Bottling Notes
A well-peated offering, this 13 year old single malt from BenRiach has been finished in casks from the Portuguese island of Madeira, previously used to mature 'Henriques and Henriques' Madeira wine, part of a run of just 2,400 bottles.
Tasting Note by The Chaps at Master of Malt
Nose: Waves of peat, very full and robust. Touch of dark sweetness perhaps, darkly fruity.
Palate: Smoky peat and juicy fortified wine. A little dark sugar comes into the fold, something oaky as well. Shades of chocolate and honey are very well hidden.
Finish: Smooth with toasty vanilla and faint aniseed.
A 15 year old Benriach from the distillery's Wood Finish range.
Matured initially in bourbon barrels before being refilled into Henriques & Henriques Madeira casks.
Glenglassaugh
Other Malts from Scotland aged in Madeira are in quite short supply, A 1978 vintage whisky from Glenglassaugh. This whisky has been finished in a cask previously used for Madeira style wine. A beautifully sweet, fruity 33 year old and very rare indeed.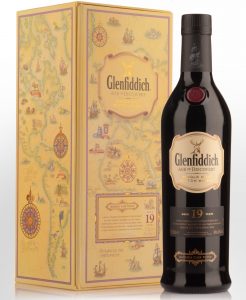 Glenfiddich Discovery
Glenfiddich the worlds best selling single malt whisky no produces the Glenfiddich Discovery range of malts which includes a 19 year old finished in Madeira wine casks. This bottling achieved critical acclaim and was awarded an IWSC Gold medal in 2012.
This whisky has been matured in traditional American Oak and Spanish Oak casks for an undisclosed period of time. A final maturation took place in x-Madeira casks from the notable producer Henriques & Henriques.
Glenfiddich offer the following tasting notes for its Glenfiddich Discovery, on the nose: An earthy aroma, figs & orange marmalade, bright notes of fresh gooseberries & ripening grapes.Tasting of Cinnamon & crushed black pepper with caramelised fruits, crystallised ginger, raisins and hints of dry oak with a  pleasingly dry with warmth that fades into a lingering sweet marmalade finish.
Arran 
The Arran distillery, one of Scotland's newer distilleries offers a Madeira finished whisky noting the flavours of Christmas confections being apparent in the flavour profile….it sounds wonderfully enticing….and probably reflects a Malmsey cask.
Edradour: Ballechin
Edradour, one of Scotland's smallest distilleries produces the heavily peated Madeira cask finished whisky Ballechin. The toffee of the Madeira clashes with the heavily peated whisky to produce an interesting and enjoyable whisky for the more educated whisky connoisseur looking for a challenge to the taste buds than for the wine lover.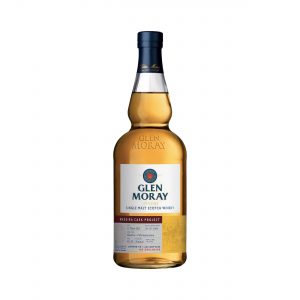 Glen Moray Madeira Cask Project
Glen Moray Madeira Cask Project is one of the newest bottlings, launching in 2020
This limited edition from Glen Moray is the third release in the Elgin Curiosity Collection. Distilled in May 2006 and matured for more than 13 years in Madeira wine hogsheads, this expression is limited to just 1,468 bottles and is exclusively available in the UK market.
The nose has toffee and dark chocolate, balanced with sweet pear and creamy berries. The palate is sweet and syrupy with more chocolate covered toffee, black coffee and figs, with sweet oak and pear emerging towards the rich and long lasting finish.
Inchmurrin 
This Highland Single Malt from Loch Lomond Distillery has been matured exclusively in traditional American oak whisky barrels and finished in casks that previously held fortified Madeira wine, enhancing the orchard fruit character of peach and pear with marzipan and nutmeg to give a dry nuttiness to the long, oak finish.
The nose has fresh citrus giving way to almond marzipan and nutmeg. The palate is velvety smooth and welcoming with fruity peach notes and fig overlaid with rich butterscotch and subtle walnut. The finish is long and dry with grape tannins, oak, and a lingering nuttiness.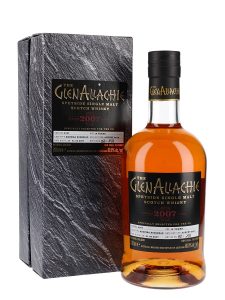 GlenAllachie: 12 years matured in Madeira casks
GlenAllachie A limited-edition from 2007 matured in a single Madeira hogshead for 12 years, before being bottled in August 2019 as part of the distillery's Single Cask series. Tropical aromas of pineapples, orange zest, sweet spices and mint fill the nose. The palate offers notes of apricots, pineapple, coconut, cinnamon and refreshing mint. This sounds superlative.
Laphroaig Cairdeas Madeira Cask
Laphroaig is famous for its peat attack, so this is a fascinating whisky, no longer available unfortunatly.
It has the aroma of ripe orange fruits and sweet liquorice moving into spices dry mixed peppers before concluding with a lovely dry, nutty finish.
On the palate peaty, earthy flavours emerge, followed by a hint of dry saltiness. Creamy orange tones follow as this Cairdeas finishes with a bold and lingering spicy dryness.
If you are keen to explore Laphroaig and Madeira try Whisky Exchange: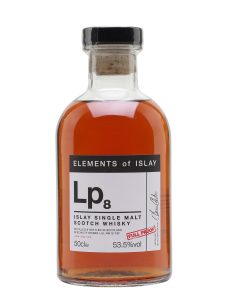 Lp8 – Elements of Islay Madeira Cask
A spoonful of Madeira makes the medicine go down… This much-loved, traditionally medicinal Islay whisky has been given a softer edge by ex-Madeira wine casks, in which it's been housed since 1998. Expect exquisite layers of smoke and sweetness.
Deanston 12 years old 
12 year old Deanston single malt Scotch whisky, which has enjoyed a finishing period in Madeira casks. Richly honeyed, with a good helping of bright fruit to back it up. This sounds very promising indeed with honey and sultanas pointing to a sweeter spectrum of Madeira cask used
Tasting Note by The Chaps at Master of Malt
Nose: Pear, red apple, honeyed cereal and black pepper.
Palate: Cedar, citrus and yet more honey, plus a hint of milk chocolate.
Finish: Oily malt, tangy pineapple and sultanas.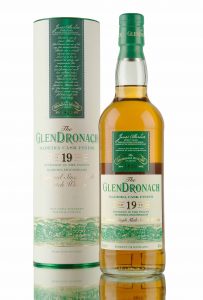 GlenDronach 19 Year Old 
GlenDronach is famous for its Sherry aged Whisky, so it is interesting to see what a Madeira finish will do to this famous fine whisky and Abbey Whisky tells us how this rare bottling tastes:
Appearance: Antique gold
Nose: Crisp apple and pear sweeten to apricot syrup and ripe gooseberry. A citrus twist and a touch of black pepper add a warm, contrasting depth to the ever-evolving nose.
Palate: Cinnamon-dusted tarte Tatin and notes of green apple skin balanced with the clean, crisp warmth of stem ginger and candied peel. Rich stewed barley lingers on the palate, adding a traditional character to the long succulent finish.
Finish: A delightful contrast of ripe summer fruits and vibrant warm spices perfectly complements the robust depth of the traditional Highland style………….Madeira ageing has done a good job and is up to the challenge.
Balvenie 21 year old 
A 21 Year Old Balvenie finished in Madeira casks was released in April 2016, initially as a travel retail exclusive only to Changi Airport in Singapore. Matured mainly in traditional whisky casks before being finished in Madeira casks, thus giving it a juicy, exotic mouthfeel, with notes of runny honey and vanilla syrup.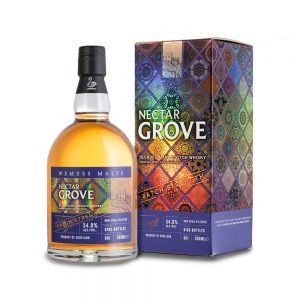 Wemyss Malts Nectar Grove
A blended malt Scotch whisky aged in Madeira is a welcome innovation.
Famous boutique whisky house Wemyss have blended a scotch whisky from distilleries across Scotland, bottled at "batch strength" and finished in a Madeira wine cask. Wemyss explain that Madeira wine is noted for its intense fruity charachteristics, such as dried stone fruit, ripe tangerine and sweet pastries and this is certainly exhibited in how this fabulous whisky tastes:
Colour: Rose Copper
Nose: Dried stone fruits such as peaches, nectarines, apricots and kumquats appear on the nose. Sugar coated hazelnuts, Jordan almonds as well as floral hints of rose water and geranium stewed tea. Deeper notes of custard tart and freshly baked baklava round off the intoxicating bouquet.
Palate: Seville orange flavoured caramel, rich vanilla ice-cream and sugary; like freshly fried churros or a Crème brûlée. The fruit notes appear as stewed peach, banana and nectarines and all make a punchy entrance on the palate thanks to the 54.%abv.
Finish: A mouth coating texture that allows complex spices to build such as crystallised ginger, cinnamon and saffron threads.
Just wow in my view.
Madeira cask finished Irish Whiskey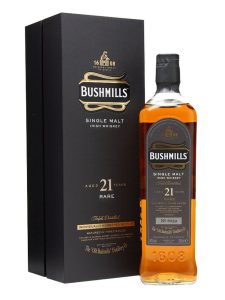 Bushmills 21 years old Madeira finished Irish whiskey
Bushmills – possibly the world's oldest whisky distillery in Antrim, Ireland offers 21 year old Madeira finished whisky which they describe as follows  "This rare whiskey is in scarce supply with only a limited number of casks in our warehouses. It's matured in bourbon and sherry barrels for 21 years' before being married together for two years in a madeira-infused cask. The result is dark chocolate and caramelised toffee aromas and a sip that clings to the palate before releasing a magical burst like mint."
The Tyrconnell 15 Year Old Madeira Cask Finish Single Malt Irish Whiskey.
The 15 year old Tyrconnell finished in Madeira casks is a beautifully rich and spicy spirit, sadly for many of us this is at present only available in the USA. We do have the 10 year old though, so all is not lost.
Tyrconnell 10 year old Madeira Finish is another Irish whisky which has seen the benefits that a Madeira wine cask finish can offer to the flavour profile.This whisky is smooth and flavoursome reflecting the depth of the Madeira wine previously in the barrel.
Madeira cask finished Welsh Whisky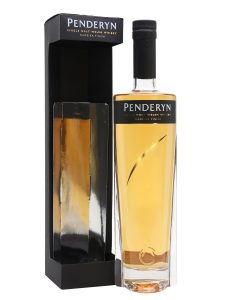 Penderyn
The small Welsh whisky industry was quick to recognise the potential of Madeira wine cask finishes, and the wonderful Penderyn Whisky finished in Madeira casks from the Welsh whisky company  is described as follows:
"The Madeira finish single malt Penderyn Welsh whisky defines our 'house style of whiskies'.  Distilled in our unique copper pot still, matured in bourbon barrels, finished in rich Madeira wine casks and bottled at premium strength, this single malt whisky is smooth, light in character and softly golden in colour" it is an award winning whisky.
Tasting notes : At a generous 46% ABV, it has a classic freshness with aromas of cream toffee, rich fruit and raisins. The palate is crisp and finely rounded, with the sweetness to balance an appertising dryness. Notes of tropical fruit, raisins and vanilla persist in the finish.
My first bottle came from the little shop in Port Merion village some years ago and I have been a devoted fan of this whisky ever since, the Madeira finish makes this quite quite excellent
Indian Madeira aged whisky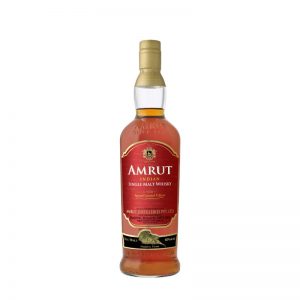 Amrut whisky: 
Amrut whisky is an award winning whisky from India that is returning the complement as once Madeira wine travelled to India as part of the sea going maturation process.
This limited edition Indian single malt comes from the Amrut distillery in Bangalore, Karnataka. This limited edition release has been finished in Madeira wine casks before bottling at a strength of 50% abv.The nose opens slowly, revealing vanilla fudge, almonds, orange peel and a faint ash note. The palate is smooth and sweet with a warming finish that brings a note of chocolate orange. Sounds stunning.
So whisky is another way to way to enjoy Madeira wines wonderful flavours!