Madeira's vineyards and Latadas
Madeira's vineyards are quite unusual in both their size and style they vary dramatically from small vineyards perched on hillsides to urban settings and more modern styles as the producers work with growers to improve efficiency and quality.
As ever in Madeira the landscape offers such wonderful vistas of this island and its viticulture.
Many, if not the majority of the vineyards are very small and often perched high on cliff sides and slopes. Indeed slopes of 45 degrees and even 65 degrees are not unusual.
If that is not enough many of the vineyards are used to produce potatoes or other crops as well as grapes.
The picture below is of a more modern type on a rare patch of flat land.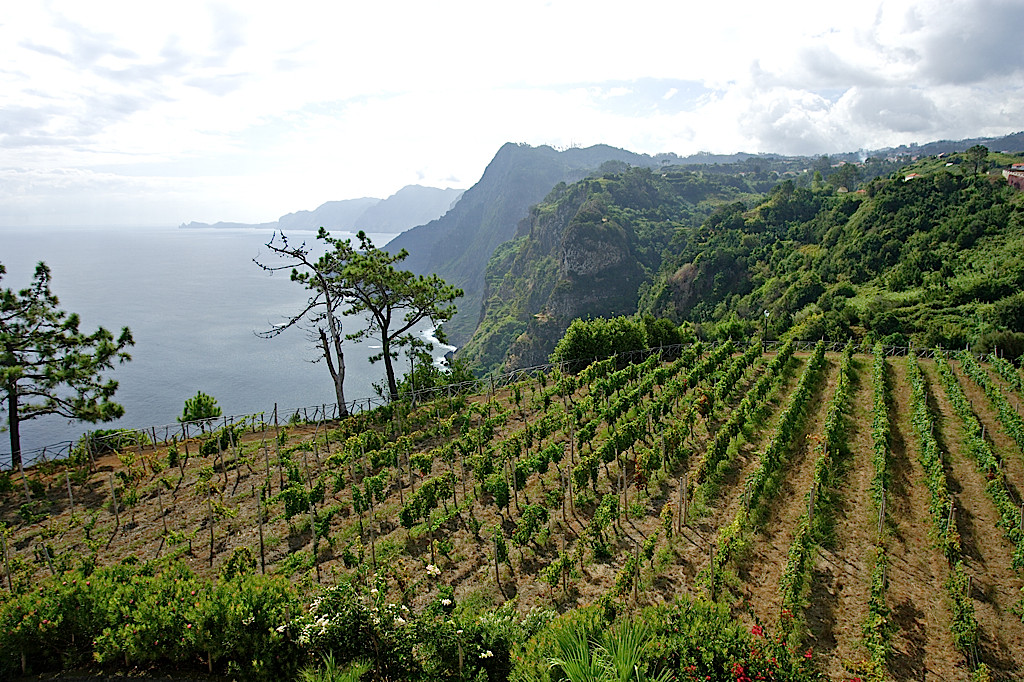 Vineyards on the exposed North coast of Madeira are often sheltered from the wind and the salt with sheeting during the winter months.
The different heights and aspects (and the multiple varying soils found in Madeira) of the vineyards produce differing styles of wines.
It is by exploiting this variation that the Tinta Negra grape is used to produce the differing representations of Madeira wine from dry to rich so effectively.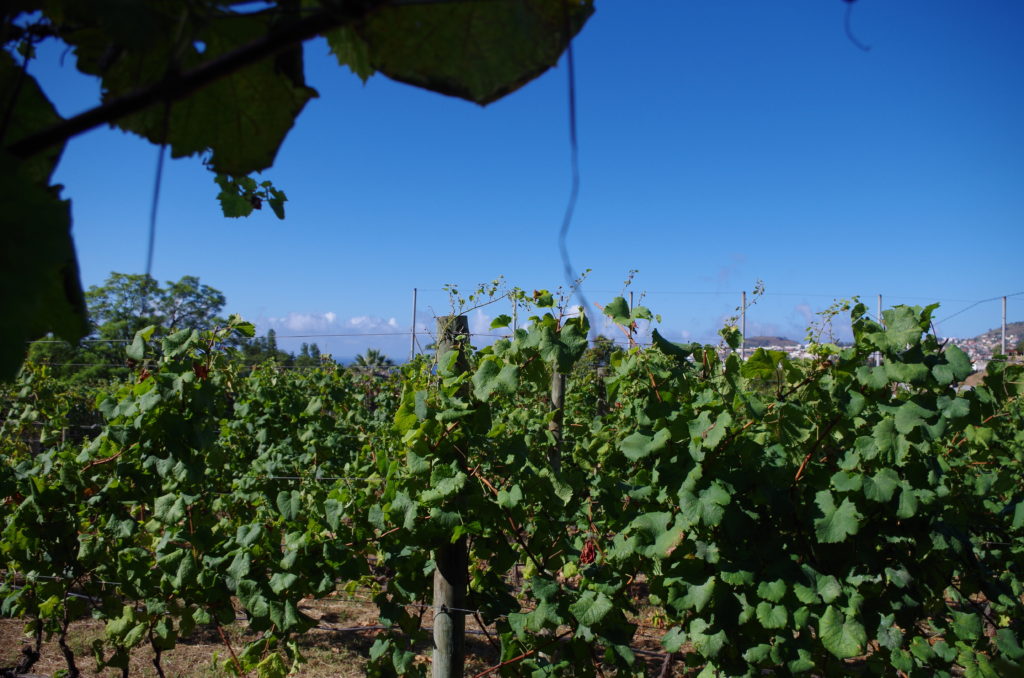 Grapes are trained to grow on low trellises known as Latadas. The effect on the landscape is quite marked from a bare looking field in February as shown below.