J Faria and Filhos Madeira wines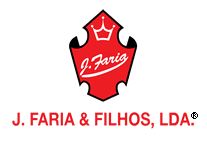 J Faria produces a wide range of alcoholic and fruit juices from a modern factory facility in Funchal as well as some superb Madeira wines.
While their Madeira wines are seen quite widely in retailers, they appear not to market tastings or tours of their facilities at present.
J Faria was established  over 60 years ago and is a small family business that keeps a lower profile, letting their wines speak for them….which they do very well indeed, offering quality and value for money.
Faria 5 year old sweet Madeira wine has appeared in the UK on the shelves of Lidl for Christmas 2015, which is an excellent and exciting development. Lidl is building a reputation for ranging and marketing a wide range of quality wines at attractive prices and the Faria Madeira wine is both of good quality and price.
Faria are usually to be found at the Madeira wine festival where their wines are available to taste. Many retailers offer J Faria wines for sale.
These Tinta Negra made wines are best served lightly chilled where they offer a refreshing and smooth drinking experience.
Ones to try and buy: The 5 year old Medium sweet from Faria is great with Cheese, 10 year old is even better – I keep a bottle in the room for a week when in town. 
J Faria and filhos
85-87 Travessa do Tanque
Funchal