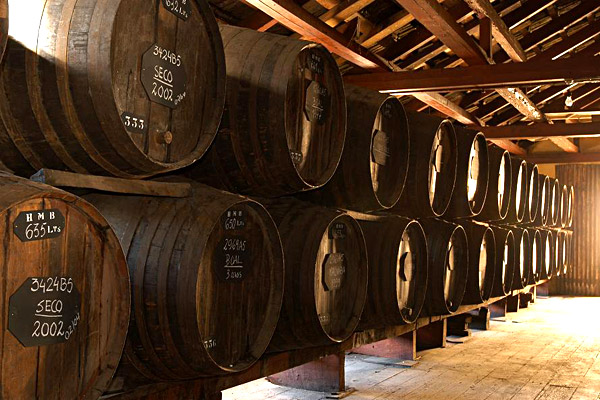 With the sun peaking in, these Barrels of Madeira are subject to the gentle Canteiro process at HM Borges  that warms the wine in the barrel imparting that unique and wonderful taste that goes to make Madeira wine.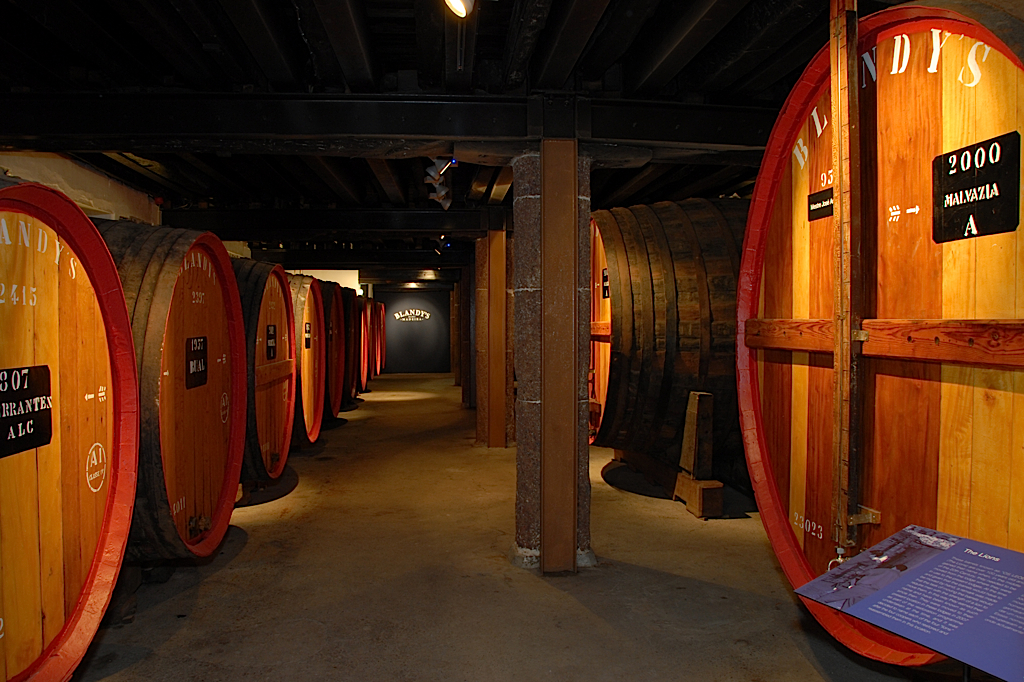 Blandy's use large barrels of Madeira called Lions to gently warm the wine in the Madeiran sun as well as smaller barrels in the canteiro process to gently age and mature the wine.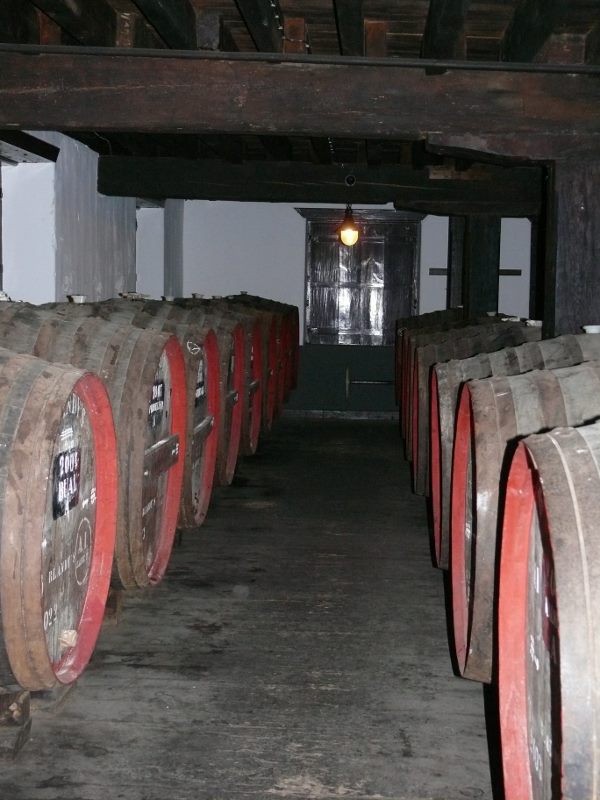 .

Outside looking in at Henriques and Henriques modern wine aging facility at Camera de Lobos.