Barbusano Madeiran Red, Rose and White Table Wines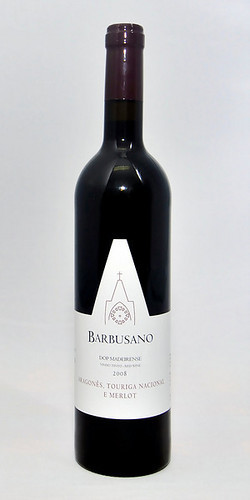 These Madeiran table wines are produced by  Quinta do Barbusano, Lda in São Vicente .
Barbusano red  is produced from Aragonês, Touriga Nacional and Merlot grapes.
The Rose from Barbusano is a  variety is produced exclusively from Touriga Nacional grapes
The White variety of Barbusano is produced exclusively from Verdelho grapes.
Grown and produced by Tito Brazão on 15 acres of land this company also produces Ponta do Tristão Madeiran table wine which is an IGP Terras Madeirenses.
Barbusano Madeiran table wines are amongst the best available and are growing in popularity and can be found on several restaurant wine lists.
The Madeira wine festival is a great place to try these wines, and every year they seem to improve in quality. Several restaurants now offer Barbusano and the wines are sold by several retailers including Blandy's wine lodge in Funchal and were presented to taste at the 2015 Blandy's tutored Madeira table wine tasting event.
Here is a list of Madeiran table wines Atlantis, Cabeço da Queimada, Casa da Vinha, Colombo, Enxurros,  Palmeira e Voltas, Pedra de Fogo, Ponta do Tristoa, Quinta do Moledo, Quinta do Ribiera, Reis da Cunha,Seiçal, Terras do Avo,  Torcaz, Xavelha
The pictures below show the wines on display at the 2014 Madeira Wine festival.