J Faria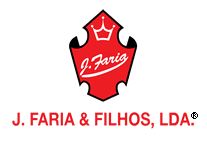 and filhos
85-87 Travessa do Tanque
Funchal
Founded in 1949 J Faria produces Madeira wines as well as other drinks such as aguardente a type of brandy made from sugar cane and Madeira's famous poncha, much loved by the younger set as well as fruit juices.
Poncha is the choice of young madeirans and Poncha bars are to be found in Funchal offering a range or exotic concoctions. Their rum  is referred to as firewater…you have been warned.
The range of Madeira wines produced is not huge but growing in range and style, the wines are well made in a very modern winery.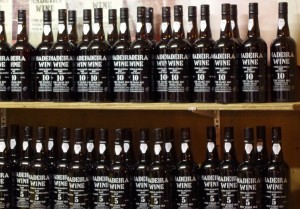 Here are the 5 and 10 year old Madeira wines from their range on display and available to taste and buy at the Madeira wine festival, held in Funchal every year.
This is an excellent opportunity to try and contrast that differing Madeira wine producers as they do have their own individual "house styles". This producer offers fresh and crisp Madeira wine.
You can read more about J Faria and see pictures of their modern winery and their range of wines, with some interesting and eclectic bottle styles.