Barbeito Bastardo Reserva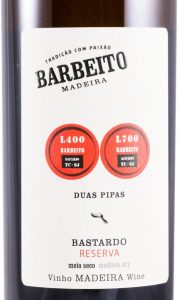 Bastardo is again available as a new wine courtesy of Barbeito.
The rarest of grapes with tiny production has yielded a small number of bottles under the  "Duas Pipas" rubric reflecting that this bottling is a blend from two casks producing just 1700 bottles.
The wine, released in August 2019 has a blend of wines from the 2010 and 2012 harvests.
You can read what the winemaker Ricardo Diogo V. Freitas says on the back of the label of this innovative and exciting wine that is making a wonderful and welcome return from near extinction.
Do not expect to see large volumes as this is a grape that is difficult to grow.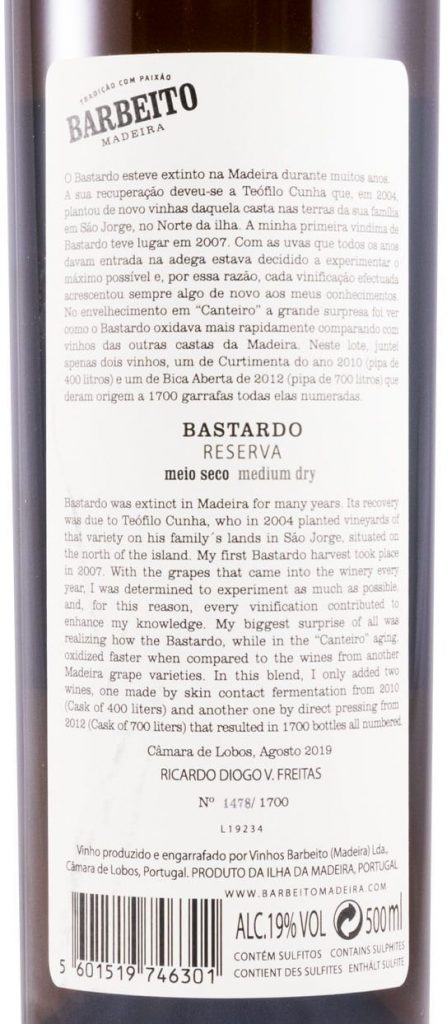 Bastardo has a rich history as a wine but has been produced in very small quantities for many years, some years under 100 litres were produced and in other years non.
This wine is from Barbeito in Camera de Lobos and you can read about the winemaker himself.